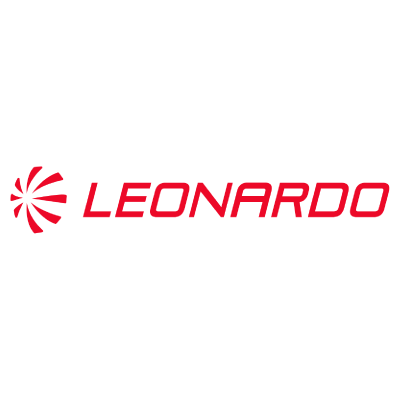 Leonardo SpA develops multi-domain capabilities in the Aerospace, Defence, and Security sectors. The Company plays a prominent role in major international strategic programmes and is a trusted technological partner of governments, defence agencies, institutions and enterprises. Innovation, continuous research, digital manufacturing and sustainability are the cornerstone of Leonardo's business worldwide.
Leonardo boasts revenues of 14.1 billion in 2021, an order book of 35.5 billion, orders of 14.3 billion, 150 countries in its commercial network, 106 sites worldwide, over 400 technologies in its portfolio, 12.8 % of annual revenues invested in research and development and 50% of its investments aligned with the Sustainable Development Goals (SDGs). The company operates in the worldwide market and in the 4 domestic markets (Italy, UK, USA and Poland) in 8 business areas: electronics, helicopters, aircraft, cyber & security, space, unmanned systems, aerostructures and automation.
Scientific and technological knowledge, dedicated infrastructures and resources, give life to Leonardo's ecosystem of innovation, open and multidisciplinary, divided into 15 technological areas of intervention Leonardo's structure is organized into five Divisions: Aircraft, Helicopters, Aerostructures, Electronics, Cyber and Security Solutions and also often operates through international subsidiaries and joint ventures. One of which is the ATR consortium – a joint venture owned equally by Leonardo and Airbus – that is currently the world's leading manufacturer of turboprop aircraft for regional transport. The ATR 42 and 72 are the best-selling aircraft in the market segment for aircraft with fewer than 90 seats.
Aircraft Division is the Leonardo Division involved in this project: its activities cover the whole aircraft product life cycle from initial conception and design, development, integration and testing of systems, on-ground and in-flight testing, up to the production, maintenance and logistic support of aircraft. The main products range from regional aircraft in ATR to military and training aircraft with their integrated support systems, to tactical transport, and multi-role aircraft for special missions.
The Division has a strong experience in participating and leading European research projects since 1980's. Most recent are Clean Sky 1 and Clean Sky 2, where LDO Aircraft leads whole regional domain activities (respectively GRA ITD and REG IADP), by studying and developing innovative technologies including the future more-electric regional aircraft and hybrid-electric propulsion in view of Clean Aviation.
The division contributes to evolution of ATR product within ATR consortium. Recently, ATR designed and is delivering a successful cargo version suited to short range logistics needs of e-commerce, a STOL version of ATR 42 and is going to launch an evolutive more efficient version based on modern propulsion potentially ready for the low GHG emission solutions of HERWINGT.